UXDX Community Events
Improving product development and breaking down barriers - one city at a time! By the community, for the community.
Join 3,000 other Product Professionals on our Slack Community
Discuss topics, ask questions, and more...
Want sto chat about some interesting news in the industry, or just want to say hello. We're a friendly and inviting community.
There are only two simple rules: be respectful and don' spam. Unsure if you should post a message? Just direct message @rory and we'll help you however we can.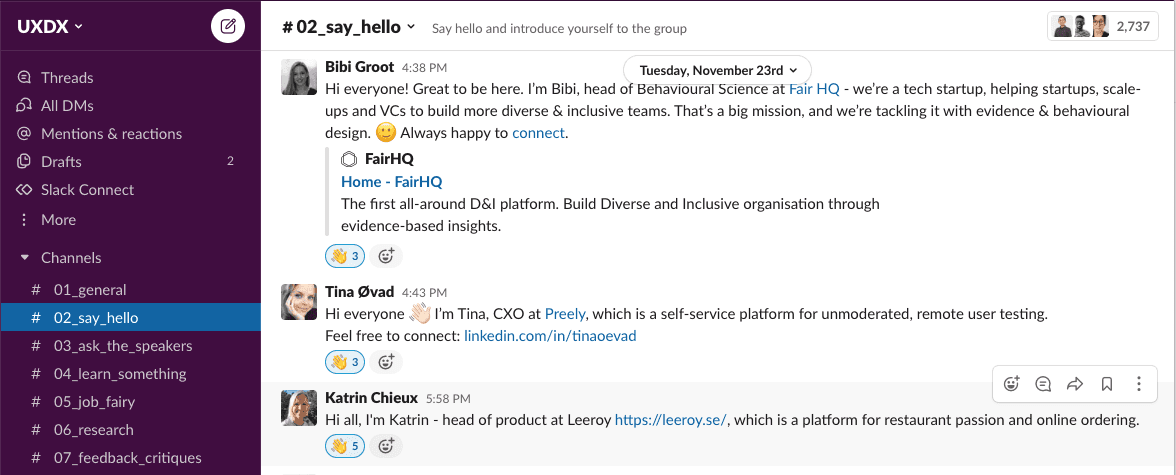 Community Support to Enable Change
How the UXDX community deliver the motivation, knoweldge and skills required for change to happen
What you Get
Free Events
We host free community events around the world as a way of giving back.
Ask the Speakers
Got a question on a talk? Reach out directly in our slack channel.
Slack Community
Join over 3,000 product professionals from around the world.
Conferences
UXDX Model
Training
Community
Want to grow your profile?
Become a UXDX community leader