Ahead of UXDX 2019, where Michael Gough will be talking about designing for pattern,  we discussed his career journey so far and what it takes to lead the design team of a tech giant like Uber.
Prior to becoming the Vice President of Product Design at Uber, Michael held leadership roles at Microsoft, Adobe and Nike. Read on to find out how he believes the design industry will evolve, what he's looking for when hiring a designer and how his architecture background has influenced his career.
Tell us about your career journey so far. How did you become the Vice President Product Design at Uber?
It's been a long and circuitous journey, and my career is much more the product of caprice than any rational decision making process. I trained as an architect because a mentor said that would be the best education for my passion - which at the time was design for theater. I practiced architecture because I thought I had to. I co-founded a private practice because my favourite design architect, Wes Jones asked if I wanted to. I switched to virtual architecture (and VR) because it paid the bills. I joined an internet start-up because that is what you did back then and because it was co-founded by one of my heroes, the sailor John Bertrand. I went to lead Brand Design at Nike because the bottom fell out of the Internet boom and because no-one in their right mind would say no to that opportunity. I moved to Macromedia on the rebound because I really wasn't ready back then for that much responsibility. I ended up at Adobe because they bought Macromedia. Then I went to Microsoft on something of a lark, because I honestly thought I already had the perfect job. I thought I was going to help build the kind of human computer interface experience that was showcased in the movie Her. And if you want to know how I stumbled my way from there to Uber you will have to ask over drinks!
What's your usual workday like?
Not sure there is an average day, or at least I work pretty hard to avoid routine. I do have a Monday morning meeting where I work with my Administrative Assistant and Director of Operations to set up the priorities and schedule for the week. But I love to slip into the wrong crits, join conversations at awkward moments and generally make a nuisance of myself. I will occasionally try to catch up with email but it's pretty much futile.
How big is your team and how are design teams structured at Uber?
There are currently 312 people in my team and probably another 80 in other "business units" at Uber. My team includes designers, researchers, writers and operations people including a healthy number of Design Program Managers that keep us all pointed in the right direction. There are Director level leaders for Research, Writing and Operations and design Directors for Riders, Drivers and Platform (all the internal tools and services). We also have a Director running our Design Platform.
We work in studios and strive to connect things. We like to think of every project as part of an elaborate Venn diagram that connects all the pieces into a collective whole. This makes sense to us because our customers just experience the apps that we put in front of them, and are more interested in the real world outcomes. All these various efforts have to come together to ensure the quality of that real world experience.
Uber's core business is Rides and that organisation includes all the platform elements that power other businesses from the big ones like Eats and Freight, to the new growth engines like Nemo (new mobility) and a whole series of incubations.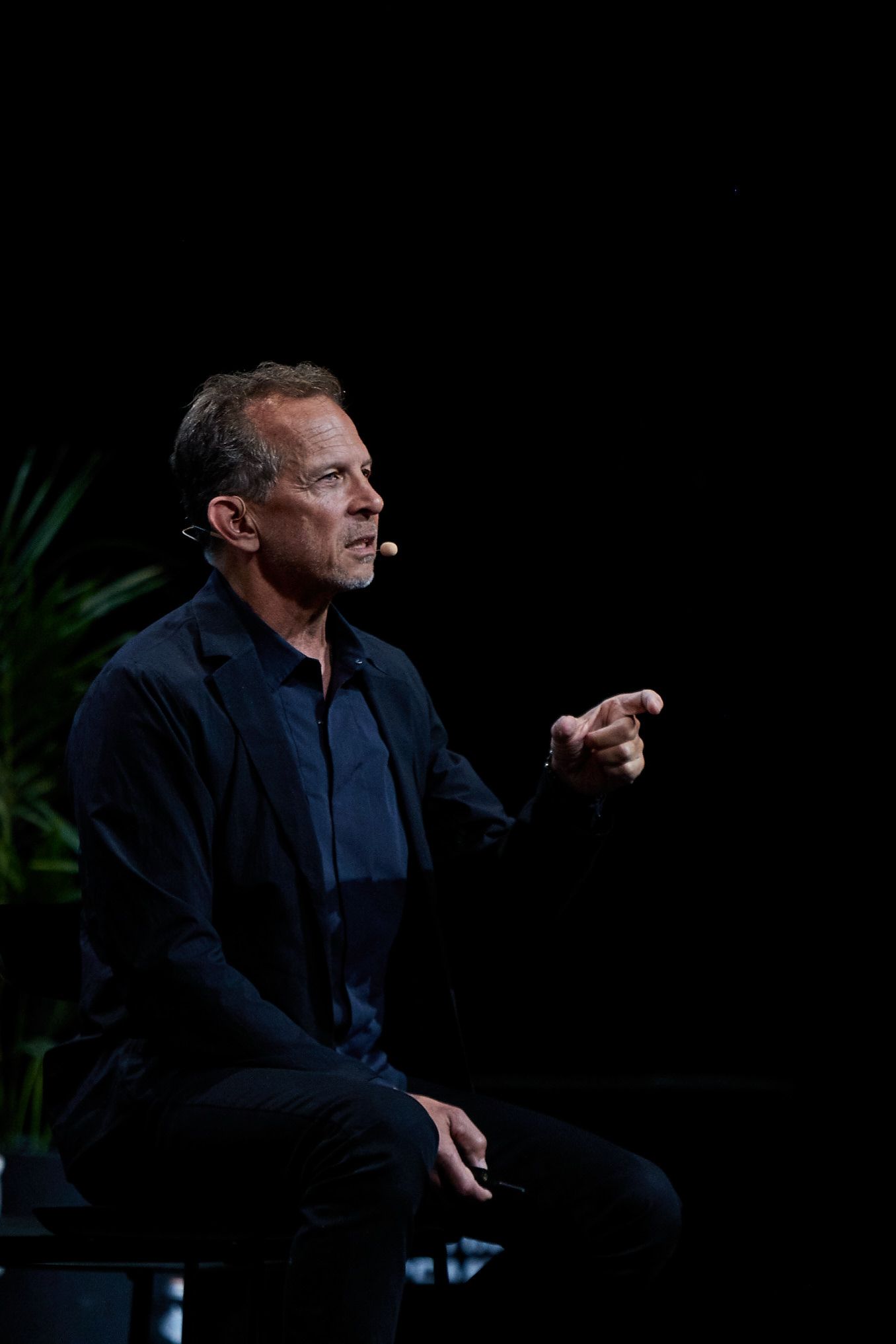 Are you looking to evolve this structure in the future?
We are in the process of evaluating structure and engagement model (with other disciplines). We have scaled rapidly and need to make sure we are best organised to deal with our size and complexity.
You're essentially creating a virtual world of logistics that have allowed you to scale to this level and launch new products (Uber Eats, JUMP). Is Uber's virtual system changing the world of logistics? Can it be applied to other industries?
The short answer is yes. Between our marketplace and logistic "engines" it is pretty easy to imagine powering a broad range of services. That sort of growth is our opportunity. Our challenge is ensuring that these services are "synergistic," that they don't just rest on the same technology but provide added benefits to our customers and partners because they are part of a single ecosystem.
What are the most important qualities you're looking for when hiring a designer?
Optimism, an almost blue-collar attitude towards hard work, a passion for seeing their work having a positive impact on the world, low ego, a propensity for saying "we" instead of "me," and a certain low frequency vibration that suggest that she or he is designing because they have to - they are hardwired to create things.
We've heard you say how important it is to design for impact. Can you explain how you define "designing for impact"?
It is a little too easy for our discipline to become insular, to support craft and the creative impulse over their outcomes. We can also lean too much into the artist side of our temperament at the expense of the pragmatic side. Don't get me wrong, I love the craft. I love colour, type, layout, animation, delightful code - but it is a means to and end and never and end in and of itself.
What are the biggest challenges when you design at such a large scale?
There is a tension between localisation and globalisation, consistency and personalisation, universality and bespoke optimisation. We can also be hamstrung by the lever arm of scale, minor changes can move metrics a percentage or two but the effects to customer satisfaction or revenue or any other metric can have a huge collective impact.
You're an architect by education - how has this influenced your digital design career? How did you merge your "offline" and digital roles?
There is about 2000 years of experience and a huge body of knowledge about how to practice architecture. When I first joined the relatively small ranks of digital designers I found the field thin on process or organisation and with little understanding of all the other constituents in the creation process. Architects are taught just how important economics and politics and culture and codes and ergonomics and the environment and emotions and history are to the creation of enduring buildings. There are also dozens of different disciplines all coming together to make the thing. We still have a long way to go in digital design to understand our relationship to both the context of our work and the other participants in its creation. I think it helps, at least a little that I am comfortable with the complexity.
What's the next emerging design role that the industry really needs?
We need designers who are constantly looking at the real world and long term impacts of their design decisions. We are calling it "Design for Pattern" (which was appropriated from Wendell Berry's Essay "Solving for Pattern.") There are service designers who are trained to think a little bit like this - but I think there is work to do to figure out the whole of it. Maybe we can call them Patternists?
Michael Gough will be speaking about "Designing for Pattern" at UXDX 2o19, which will take place on 7-8 October in Dublin. Tickets on sale now.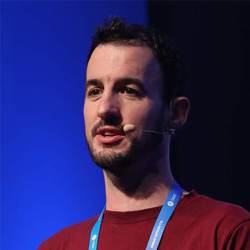 I hate "It depends"! Organisations are complex but I believe that if you resort to it depends it means that you haven't explained it properly or you don't understand it. Having run UXDX for over 6 years I am using the knowledge from hundreds of case studies to create the UXDX model - an opinionated, principle-driven model that will help organisations change their ways of working without "It depends".
Get latest articles straight to your inbox
A weekly list of the latest news across Product, UX, Design and Dev.